ABOUT US
We are an Orlando corporate law firm that works to make your life and your business run as smooth as possible. In our society, the law of the land affects everyone and all institutions within its borders. The law is not a simple black or white matter, there are many shades of gray. That's why we're here to help you make sense of it and give you the peace of mind knowing that you'll always be on the good side of the law. Be it in your personal life, professional life, or your business we are here to help you deal with the institutions of governance.
We take pride in treating our clients with the utmost professionalism. That's why we stand behind our motto through the word "firm." "Firm" suggests strength, stability, determination, definiteness, and reason. These words laid the foundation in 1996 for what would later become Latham, Luna, Eden & Beaudine, LLP. We exemplify firm in every sense of the word. No case is too small or big for us, we stand behind our clients all the way through. Furthermore, we won't back down no matter who we are up against. We will find a firm resolve for you.
OUR LOCATION
Located in beautiful Downtown Orlando
201 S Orange Ave #1400, Orlando, FL 32801
Telephone: Main (407) 481-5800
Facsimile: (407) 481-5801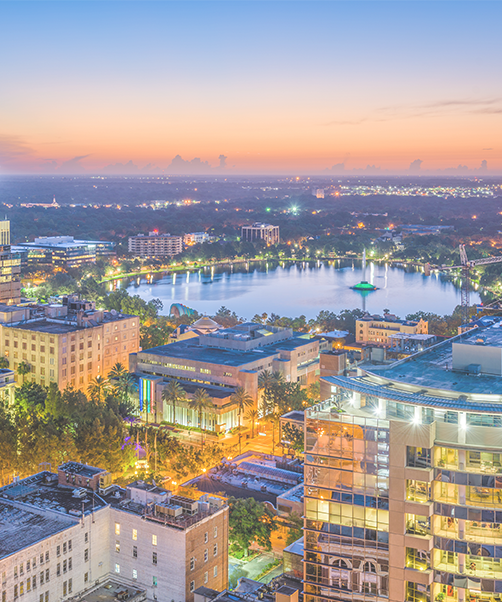 OUR CLIENTS
Universal Orlando Resort (including Universal Studios Florida, Universal's Islands of Adventure and Universal CityWalk Orlando)
Universal Studios Hollywood
Citrus World, Inc. (including Florida's Natural Growers)
Southeast Milk, Inc.
Lake Nona Property Holdings, LLC
Woerner Companies
Sunoco, Inc. RRM
Meritage Homes
Calder Race Track
Tavistock Group
Americraft Cookware
Ocean Reef Golf Partners
Priority Transportation, Inc.
Canam Steel Corporation
Dais Communications, LLC
Berman Construction
Bellavista Building Group, Inc.