DANIEL H. COULTOFF concentrates his practice in civil trial law with a heavy emphasis on business litigation, property and construction disputes. Dan takes pride in seeing the entire picture and counseling clients to reach the best decision for their businesses. He has extensive experience representing commercial and agricultural clients with respect to class actions, food product regulations, property taxes, land use, zoning and real estate issues. He is recognized by Florida SuperLawyers in the area of Business Litigation and Best Lawyers in America in Construction Litigation.
---
PROFESSIONAL/COMMUNITY MEMBERSHIPS, ACTIVITIES, AND/OR HONORS:
Best Lawyers in Orlando, Orlando Magazine, 2009-2018
The Best Lawyers in America, 2009-2019
Florida Super Lawyers, Business Litigation, 2010-2020
President of the Board of Directors Roth Jewish Community Center of Greater Orlando for 2009-2011
Board of the Jewish National Fund (JNF)
The Florida Bar Association
The Orange County Bar Association
The American Bar Association
First Central Florida American Inn of Court
Orange County Business Court Commission
Chair, Business Law Committee, Orange County Bar 2017-2018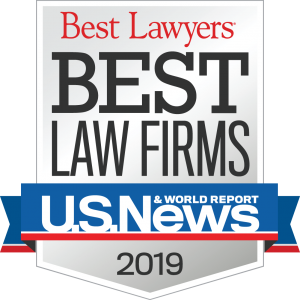 ---
Selected Cases

Achieved summary final judgment in favor of developer and general contractor  in personal injury litigation.  Marie Silencieux vs. Meritage Homes of Florida, Inc. f/k/a Greater Homes, Inc.Case No. 2010-CA-00411-ON

Achieved $3.8 million judgment for developer client against Wells Fargo Bank in Orange County Complex Business Litigation Court, Meritage Homes of Florida, Inc. v. Wells Fargo Bank, National Association, successor-by-merger to Wachovia Bank, National Association, Case No. 2011-CA-006001-O.
Successfully defended Citrus World, producer of Florida Natural Growers Orange Juice,  in nationwide consumer class action alleging false advertising and violation of FDA regulations.  Achieved Order of Dismissal with Prejudice.   John Albert Veal, Jr. v. Citrus World, Inc., Case No. 2:12-cv-00801-IPK, cited at 2013 WL 120761 (N.D. Ala).
Successfully defended foreclosure actions and achieved $30 million workout for corporate ownership of multiple hotel franchises in 2012.
Successfully represented developer of a 10 building, 379 unit HUD financed apartment complex recover $8 million in AAA arbitration from the limited partner, general contractor and surety for water incursion damages.
Achieved $1,000,000.00 Award in International Center of Dispute Resolution arbitration for breach of a Master Distributor Agreement, breach of covenant not to compete and Lanham Act violations.
Defended Universal City Development Partners in a lien foreclosure suit, achieving a favorable trial verdict in Orange County, Florida Business Court awarding $1,000,000.00 in punitive damages for a fraudulent lien)
Successfully defended Meritage Homes in lien foreclosure claim brought by site improvement general contractor in Lee County, Florida.
Successfully represented Windsong developer before Value Adjustment Board to achieve a 23 percent reduction in assessments of 31 parcels for 2009.
Represented Universal City Property Management Company to restore agricultural classification saving over $1 million in property taxes annually.
Secured over 50% reduction in assessment for lands held by agricultural entities in Highlands County, Florida for the years 2001-2004.
Represented Universal City Development Partners to achieve over $25 million reduction in tangible personal property assessments for tax year 2006.
Successfully represented HOA in construction defects claim against major home developer.